We are a scent free chorus

Valley Voices is a ladies barbershop chorus based in Kentville Nova Scotia. At present our 47 members come from communities throughout the Annapolis Valley.
We belong to Harmony, Incorporated – a non-profit international organization of women, with chapters in Canada and the US from California to Newfoundland and from Alaska to Florida, who enjoy singing unaccompanied four-part harmony in the barbershop style. Membership offers women an opportunity to improve their vocal technique, enjoy friendship, traveling, education and performing. Each spring we compete in our area contest with other chapters from the Atlantic Provinces.
Valley Voices is a performing chorus and entertains at events sponsored by service clubs and other organizations, churches, nursing homes, outdoor events, malls and special functions such as community festivals. If you would like to have the chorus sing for an event, contact, Paula Henley, Performance Coordinator, at 902 538-3280.
Women of any age with a love of singing are welcome to join us. Formal music training is not required. We meet Tuesdays from 7:00 to 9:30 pm at the Kentville Baptist Church (downstairs) on the corner of Main and Webster Streets.
The Director of Valley Voices is , director@valleyvoices.org  and our Assistant Director is Trinda Ernst, assistantdirector@valleyvoices.org  and our Assistant Director in Training is Pat Pauli
 
About Our Director

 

 
 
About Our Assistant Director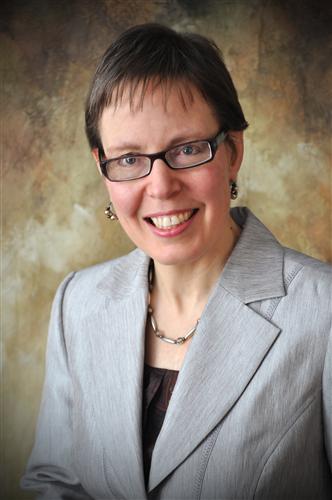 Trinda Ernst
With almost 30 years of barbershop experience with Valley Voices, Trinda is currently an Assistant Director, bass section lead, Quartet Promotion Co-ordinator and Parliamentarian.  As a student, she sang in school choirs and studied piano, achieving Grade 9 with the Royal Conservatory of Music (Toronto).  She is also a long-time member of Girl Guides of Canada-Guides du Canada, where she enjoyed honing her singing and performing skills.  She has a passion for learning and has attended one term at Directors' College, operated by the Barbershop Harmony Society.

No stranger to community and charitable boards, Trinda is a director of the national charity Sing Canada Harmony Scholarship Foundation (www.singcanadaharmony.ca), which provides scholarships to youth and adults for vocal education opportunities, "so someone will sing tomorrow."  Trinda was also privileged to serve as International President of Harmony, Incorporated in       2004-06. 

Trinda is a charter member of Rotary Club of New Minas Sunrise (2000), now serving her second consecutive term as Chapter President.  She has travelled to several International Conventions to participate in the Rotary World Choir and is currently serving as Canada Country Chair for the International Fellowship of Rotarian Musicians, which has its own charity to provide musical instruments to children around the world.
 
During the work week (and sometimes on weekends), Trinda can be found in her office at Waterbury Newton, where she practises real estate law, wills and estates law, elder law, and corporate/commercial law.  She was admitted to the Nova Scotia bar in 1984 and served as National President of The Canadian Bar Association in 2011-2012.



About Our Assistant Director in Training, Pat Pauli
I don't remember ever not singing. When I was a kid taking piano lessons my piano teacher decided to enter me in a singing competition because I would always sing along with my piano pieces to keep the time. I sang in the church choir and the high school glee club.
I started singing barbershop when I was about 27 with the Classic Blend chorus from Hamilton Ont. While singing with that chorus I sang with a quartet  named Perfect Excuse until my 2 children were born at which time I left the chorus for several years. I eventually returned and joined another quartet named Equilibrium, we sang together for about 8 years. I also served on the board of directors for Classic Blend in several different positions and sang both lead and bass.
In 2008 I moved to sing with A Cappella Showcase chorus from Milton Ont. While sing with this chorus I had the opportunity to travel to St Petersburg, Russia to take part in a barbershop festival there. We also participated in a singing competition put on by CBC radio. In 2012 we competed in the World Choir Games held in Cincinnati, Ohio where we won a silver medal. During my time with ACS we won our Area contests several times and became International Champions twice.
While singing with ACS I sang both the Lead and Bass parts.
I also belonged to 2 different competing quartets while singing with the Milton chorus.
During those years I was fortunate to be able to have 2 years vocal coaching with renowned barbershopper and music teacher Ray Danley.
In 2013 I moved to NS and promptly joined the Valley Voices chorus of Kentville NS. Shortly after that I became the lead singer in Soundscape quartet. Then in 2014 accepted the position of chorus Vice President and also Assistant Director in training.
When not singing I have raised 2 wonderful sons, both of them are musical, and now have a beautiful baby granddaughter.
I also worked fulltime for 30 years as a medical laboratory technologist. Since moving to NS I have accepted a part time position in the lab at the Kentville Hospital. When not in Kentville I enjoy my lakeside home with my husband and dog and cat.


We Are A Scent Free Chorus