We are a scent free chorus

Valley Voices is a ladies barbershop chorus based in Kentville Nova Scotia. At present our 47 members come from communities throughout the Annapolis Valley.
We belong to Harmony, Incorporated – a non-profit international organization of women, with chapters in Canada and the US from California to Newfoundland and from Alaska to Florida, who enjoy singing unaccompanied four-part harmony in the barbershop style. Membership offers women an opportunity to improve their vocal technique, enjoy friendship, traveling, education and performing. Each spring we compete in our area contest with other chapters from the Atlantic Provinces.
Valley Voices is a performing chorus and entertains at events sponsored by service clubs and other organizations, churches, nursing homes, outdoor events, malls and special functions such as community festivals. If you would like to have the chorus sing for an event, contact, Paula Henley, Performance Coordinator, at 902 538-3280.
Women of any age with a love of singing are welcome to join us. Formal music training is not required. We meet Tuesdays from 7:00 to 9:30 pm at the Kentville Baptist Church (downstairs) on the corner of Main and Webster Streets.
The Director of Valley Voices is Paul Grimm , and our Assistant Director is Trinda Ernst,  
 
About Our Director

 

 
 
About Our Assistant Director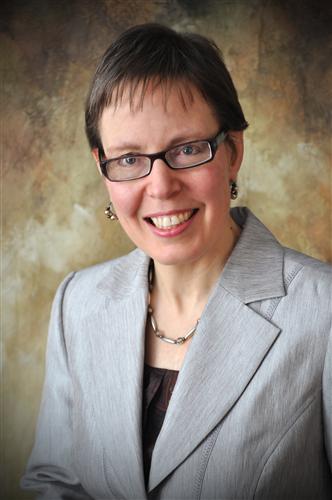 Trinda Ernst
With almost 30 years of barbershop experience with Valley Voices, Trinda is currently an Assistant Director, bass section lead, Quartet Promotion Co-ordinator and Parliamentarian.  As a student, she sang in school choirs and studied piano, achieving Grade 9 with the Royal Conservatory of Music (Toronto).  She is also a long-time member of Girl Guides of Canada-Guides du Canada, where she enjoyed honing her singing and performing skills.  She has a passion for learning and has attended one term at Directors' College, operated by the Barbershop Harmony Society.

No stranger to community and charitable boards, Trinda is a director of the national charity Sing Canada Harmony Scholarship Foundation (www.singcanadaharmony.ca), which provides scholarships to youth and adults for vocal education opportunities, "so someone will sing tomorrow."  Trinda was also privileged to serve as International President of Harmony, Incorporated in       2004-06. 

Trinda is a charter member of Rotary Club of New Minas Sunrise (2000), now serving her second consecutive term as Chapter President.  She has travelled to several International Conventions to participate in the Rotary World Choir and is currently serving as Canada Country Chair for the International Fellowship of Rotarian Musicians, which has its own charity to provide musical instruments to children around the world.
 
During the work week (and sometimes on weekends), Trinda can be found in her office at Waterbury Newton, where she practises real estate law, wills and estates law, elder law, and corporate/commercial law.  She was admitted to the Nova Scotia bar in 1984 and served as National President of The Canadian Bar Association in 2011-2012.


We Are A Scent Free Chorus